42 Flyers had a fantastic fun day filled with activities at Sealyham Activity Centre on Saturday 19th July
"We did coasteering, team building and the assault course (in which we got very muddy!) My favourite activity was the coasteering because it was exciting and challenging." – Jake
"I found that it was a fun experience and I really enjoyed the activities. My favourite activity was the kayaking – we played lots of games and jumped in at the end. I sank my kayak! The high ropes were challenging" – David
"Fun! We did archery and canoeing. The archery was in the woods with real arrows. We played lots of games in the canoes including squiditch and battleships (If you got hit by a sponge 3 times you had to jump off your boat into the water and shout 'arghhhh – you sunk my ship') and jumped off the rocks at the end. It was an amazing epic day" – Andrew
Excellent news – the contractors are expected to finish repairs earlier than expected and the pool will be open for training as normal tomorrow (Tuesday 15th July).
All Flyers sessions will resume as normal from Tuesday 15th July.
Please do check before travelling though.
Remember the pool is CLOSED tonight (Monday 14th July) so there is no training tonight.
The pool at Fishguard Leisure Centre will remain closed on Monday 14th and Tuesday 15th July.
Club sessions will run as normal up until Friday August 1st . The club will recommence on Monday 1st September.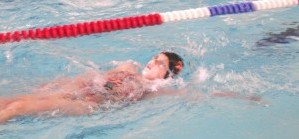 Please keep your emails updated as a new timetable is likely to be published prior to the end of July.
The club has managed to secure some lane swimming for Dev 2 & 3 swimmers over the school holidays.
The following training has been made available for Dev 2 and 3 only. Any swimmer wishing to attend must notify the centre the night before so that they can allocate a lane to flyers.
Tues 19th Aug 7-9am
Thurs 21st Aug 7-9am
Tues 26th Aug 7-9am
Thurs 28th Aug 7-9am
There will no programme provided and the sessions will not be coached.
The agreement is that swimmers must notify the leisure centre the evening before if they intend to swim.
This is the responsibility of the individual swimmers and should this notification not be given then a lane may not be available to them.
Happy holidays and wishing all coaches and swimmers a fabulous summer break with lot's more sunshine!!!
A team of seven swam at the West Wales Junior Development Meet on Saturday 21st June 2014 at WNP Swansea.
It was a fantastic day – long and hot!! All achieved PBs with some excellent improvements shown overall. Thanks to Katherine Clapham for being TM.
Kayleigh Fischer (8) – 2 PBs and 6th overall
Liah Williams (8) – 2 good swims
Rhiannon Clapham (8) – 3 PBs
Bethan Bailey (11) – a PB of almost 7 secs in 100 Back
Amy Thomson (11) – PBed all 3 races including a massive 15 secs off her 200 Free
Patrick Clapham (12) – PB in the 200 IM
Osian Morgan (12) – swam as an exhibition swimmer and PBed in all 5 races including 9 secs off his 200 Free
Well done to Kayleigh who had a medal for 6th overall in the girls age 8 pentathlon.
8 Flyers swam at the AVSC meet on 1st June in Carmarthen
The team swam well and had a good day. Isabel Johns wowed everyone watching with an exhibition standard swim in the 400IM. Osian had an excellent day with PBs in all his races. Thanks to Beth for being TM and Marion for officiating.
Rachael Lewis (9) – 3 PBs including a massive 22 secs off her 100IM time
David Scott (10) – a 16 sec PB in the 100IM
Joseph Curtis (10) – 12 sec PB in the 50 Back
Amy Thomson (11) – PBs in the 100 Back and 100 Freestyle
Michael Lewis (12) – PBs in the 50 Breast and 100 Freestyle
Osian Morgan (12) – 1st in the 200IM with a fantastic PB time of 2.45.85 and 2nd in the 100 Fly, Free and Breast- with PBs in all races
Carys James (15) – PB in the 100 Fly
Isabel Johns (17) – 1st in the 400IM with a PB of nearly 3 secs
8 Flyers swam at the Swansea LC meet on 17-18th May at WNP
They swam well and had a good weekend. Thanks to Glenda and others for being TM and to Kev for officiating
Jake Scott (12) – PBs in 4 races including 7 secs off his 400IM time
Osian Morgan (12) – PBs in 3 races including a massive 6.5 secs off his 200IM time
Hannah Myers (13) – LC PB in 100 Fly
Hannah Pusey (14) – 4 LC PBs in Fly and Freestyle
Menna Phillips (14) – 2 PBs in the 200 and 400 freestyle events
Carys James (15)- good technical swims
Bethan Phillips (16) – good technical swims
8 Swimmers from Fishguard Flyers have been selected for the Pembrokeshire County Potential and North South Squads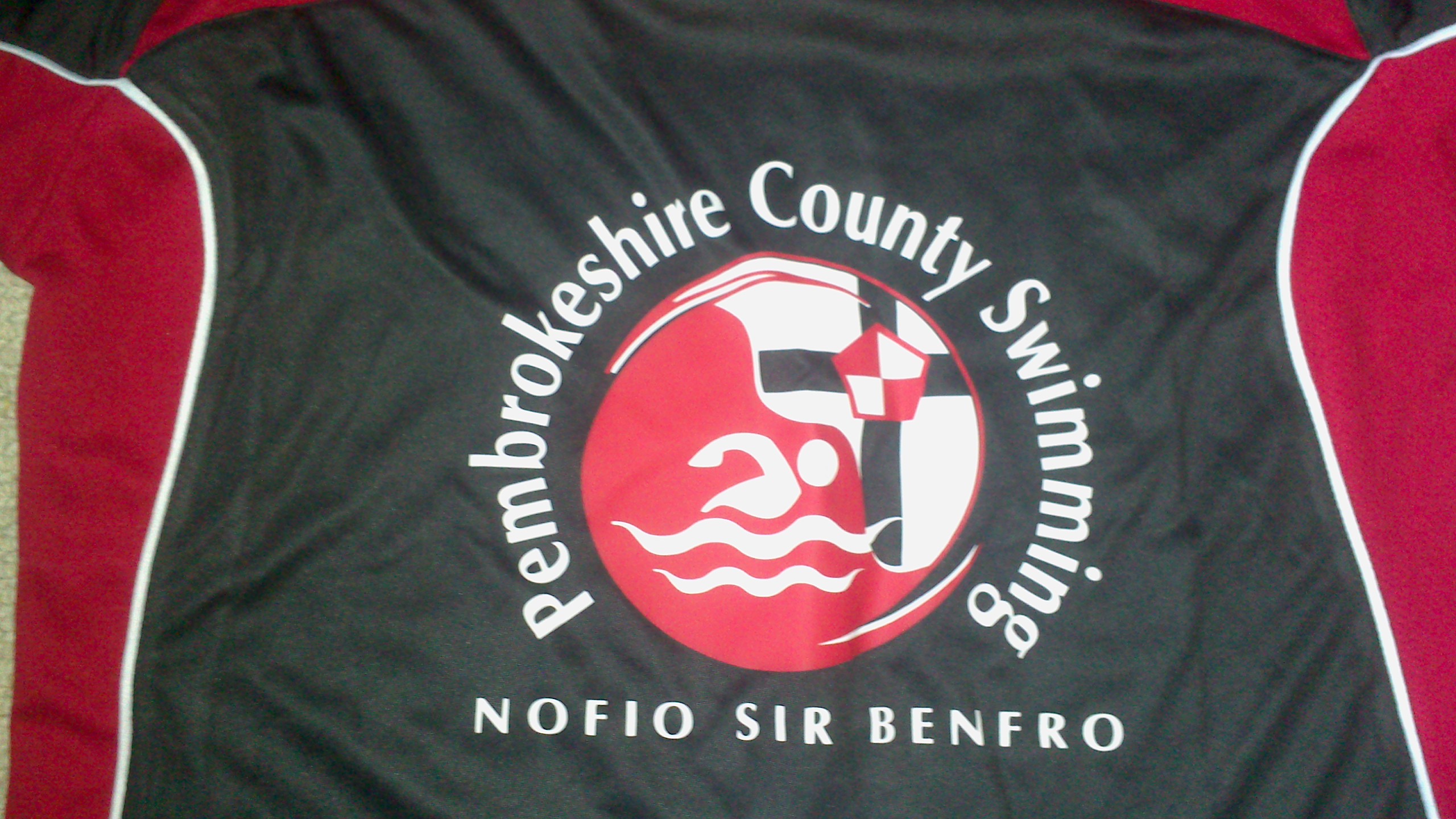 Particular congratulations to Jessica Merritt and Rhys Davies on being selected for Potential for the first time.
Amelia Davies, Bethan Phillips, Carys James, Jake Scott, Hannah Myers, and Menna Phillips have also been reselected for Potential
Carys James, Jake Scott, Hannah Myers, and Menna Phillips have also been reselected for North/South Squad.
The County Potential Squad trains on a Saturday morning 7-9am at Haverfordwest Leisure Centre. The County North/South squad trains 6-7.30am on a Tuesday morning 7-9am at Haverfordwest Leisure Centre. More details on the County Squads and selection criteria can be found on the Pembrokeshire County Swimming website under Aquatics Pathway, Squads and Selection.
21 swimmers from Fishguard Flyers recently took part in the Junior Dyfed Challenge in Carmarthen. This annual swim meet is a team event and after many years of absence Fishguard was able to send a squad this year. Children between the age of 7 and 12 compete in 61 events, many of them relay races. For 8 of the Fishguard youngsters this was their first ever competition for the swimming club. All children swam very well with many PB's achieved and no disqualifications in any of the races were received. Very very well done again to all children who competed on the day.
The overall team score which saw Fishguard placed 7th was disappointing. This was down to 15 events swam without Fishguard entries (and no scores) due to low numbers in those age groups. As membership is steadily on the increase, the club will for sure want to improve on that next year!