Some dates for the diary
We have two more Waterpolo sessions planned before the summer – Friday June 22nd and Friday July 20th both nights 7-8pm. Dev2 and Dev3 swimmers who wish to do some distance as well (or instead) can do so between 8-9pm. Waterdragons are invited and very welcome to join in.
End of term and beginning of next term – The last week of Flyers training takes place week of July 23rd, last day is July 27th. The first day back is Monday September 3rd.
Well done to everyone selected to Pembrokeshire County Swimming. A fantastic number of Flyers in this selection period. Go Flyers!
Flyers has received 20 streamline boards and 20 pairs of small sized fins to help our younger swimmers develop best body positions and strength. Thanks to Richard Curtis, our former club secretary, for securing funding for these. Also, three of our coaches recently completed their Level 1 coaching qualifications. Well done to Julie, Ryan and Rob – we are hoping to also receive funding for these courses. In addition, the club needs help with fundraising and grant applications to ensure further development of the club. We would welcome volunteers to come forward to take care of this side of the club. We also are looking for someone who can spare some time to organise social outings and long course training – ideally this could tie in with grants and funding. So, if it sounds too much for one person, there may be 2 parents out there who would like to share these roles?
Friederike
Some of Fishguard's county squad swimmers this weekend said farewell to Sam Jones, assistant development coach at Pembrokeshire County Swimming, as he leaves for pastures new.
All at Flyers wish Sam all the best in his new role as assistant head coach at Swansea Aquatics. Thanks for everything.
Go Flyers!
The club has invited the Haverfordwest Water Polo Club to run 2 taster sessions at Fishguard pool on
Friday April 6th and Friday April 13th
in normal training hours,
7-9pm.
The session will consist of water polo skills practises (with and without balls) and a game. All members are invited, but we would like everyone who is planning to attend to reserve a place with Friederike so we can pass on numbers and ages to the coaches as they will provide equipment as well as their time. Water polo is good fun and very good speed training for our swimming, and of course the ball handling skills are transferable to all sorts of ball and team games, so please come and try. To reserve your place for the 6th or the 13th, or for both (please state in your email) please email Friederike. Looking forward to seeing you there.
Please note that Flyers training is on during the Easter holidays, apart from Good
Friday March 30th
and Easter
Monday April 2nd
.
Friday April 6th and Friday April 13th
sessions for all squads will be run by 2 coaches from the Haverfordwest Waterpolo club and no swim squad training will take place – PLEASE LOOK OUT FOR A SEPARATE MESSAGE ABOUT THE WATERPOLO. The club is always keen to see our members making the most of their squad training hours. We would like to see improved overall attendance in the new term and remind all swimmers and parents that it is vital to be on time for training as the warm up cannot be missed and lateness of one swimmer often leads to disruption in the lane.
Fishguard Flyers would like to support Swimathon and its 2018 causes, Cancer Research UK and Marie Curie. Our Swimathon session will be held on Friday April 27th at 7-9pm during normal training hours. Please could all interested swimmers enter here: https://swimathon.org/participants/register/select_session/1927
This link only will give you the opportunity to enter for the Friday session.
All Dev 1 swimmers are recommended to enter the 1.5k, the Dev2 swimmers the 2.5k, and the Dev3 swimmers the the 2.5k or 5k – your choice! If you are a Waterdragon and you have been with us for a while, please feel brave and enter the 1.5k or find 1 or 2 friends and enter as a team. If you have just joined us during the last few months you might want to wait until next time. Please ask Fred or Martha if not sure.
PLEASE NOTE – THERE IS NO REGULAR TRAINING ON April 27thTH, ONLY SWIMMERS WHO ENTER THE SWIMATHON WILL BE ALLOWED POOLSIDE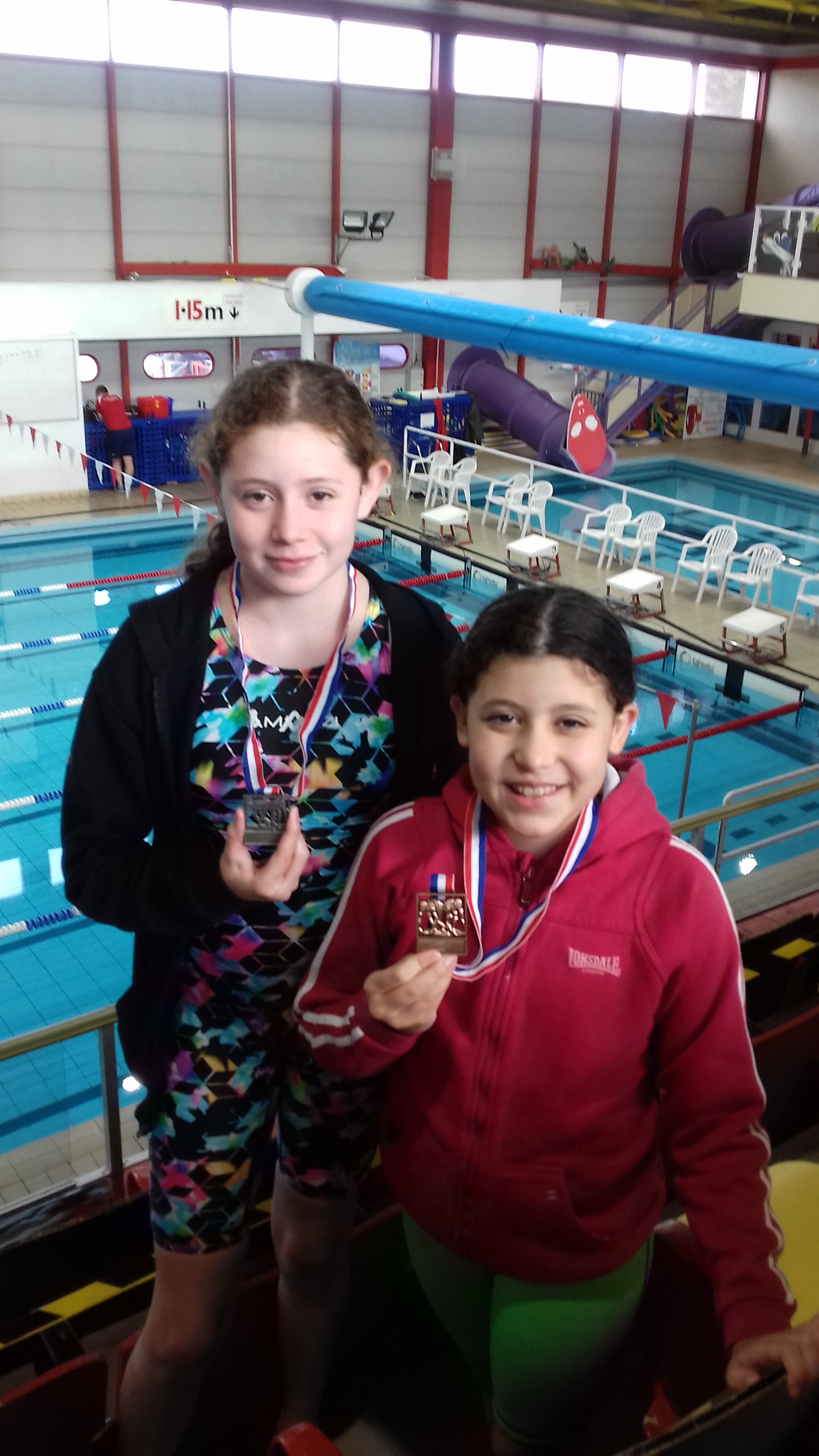 Two galas in a couple of weeks saw seven Flyers make a splash in Llanelli and Cardiff.
Alexa, Victoria, Sammy and Zac stormed the Llanelli Open, grabbing 9 medals and a clutch of fresh PBs.
Alexa set the tempo, with a storming swim in the 100m breaststroke to hit the wall in 1:38.38, claiming a well deserved silver medal. The young Flyer also slashed more than 15 seconds off her 200 freestyle (2:54.11) and her 200 IM, touching in 3:20.43.
Victoria left Llanelli with an impressive haul of medals, claiming three bronze and two silver. She took second spot in the 50m breaststroke in a time of 51.75 and also grabbed second in the 100 IM, slicing 1 second off her previous best time to touch in 1:37.29.
Sammy took more than 7 seconds off his 100 freestyle time, setting a fresh high water mark of 1:26.72. He also cut almost 3 seconds off his 100 backstroke, touching in 1:36.48.
Zac bagged three silver medals in 100 breaststroke, 100 fly and 200 IM. He shaved 1 second off his 100 breaststroke to finish in 1:40.02, and nudged his 200 freestyle to a new PB of 2:50.40.
Three Flyers braved the icy weather to fly the flag for the 'black and orange' at the Tiger Bay Open last weekend.
Hans secured silver in the 100 fly and came away with a clutch of 'speeding tickets' for beating the meet's upper cut off times. The pick of his swims include a speedy 3:17.00 in the 200m breaststroke and 2:56.13 in the 200 IM, a 49 second advance on his previous best long course time.
Well done to Dafydd and Rhydian for taking to the water in black and orange for their first competition. Dafydd put down a satisfying 1:15.78 in the 100m freestyle, and 1:41.81 in the 100m breaststroke.
Rhydian set some brand new targets, with 1:35.20 in the 100m freestyle and 2:16.47 in the 100m breaststroke.
Thanks to Rob, Lorraine and Fred for taking on poolside duties. It wouldn't happen without your input.
Well done all. Go Flyers!
Hi all, see session times for the Regionals below. Good luck all. Go Flyers!
Date
Session
Warm-up Time
Start Time
Estimated Finish
Events
Fri 2nd Feb
1
5.30pm
6.00pm
8.10pm
1-2
Sat 3rd Feb
2
8.00am
9.00am
10.40am
3–8
3
11.00am
12.00pm
1.20pm
9 – 13
4
1.45pm
2.45pm
4.20pm
14 – 18
Sun 4th Feb
5
8.00am
9.00am
10.40am
19 – 23
6
11.00am
12.00pm
1.30pm
24 – 28
7
2.00pm
3.00pm
4.25pm
29 – 34
Sat. 10th Feb
8
8.00am
9.00am
10.40am
35 – 40
9
11.00am
12.00pm
2.05pm
41 – 46
10
2.30pm
3.30pm
4.55pm
47 – 51
Sun. 11th Feb
11
8.00am
9.00am
10.50am
52 – 57
12
11.15am
12.15pm
1.55pm
58 – 64
13
2.15pm
3.15pm
4.55pm
65 – 84